At Aqua Creations, our lifelong passion for aquariums shows in every masterpiece we create.
We craft our beautiful freshwater, marine, and reef fish tanks in commercial and residential settings, in any size, shape and dimensions you can dream of.
With a passionate group of designers, builders and hobbyists, Aqua Creations prides itself on its leading team of aquarium professionals who will help create the smooth and seamless experience you deserve.
The Complete Aquarium Solution
Our team of experts are there for you for the life of your aquatic system
Design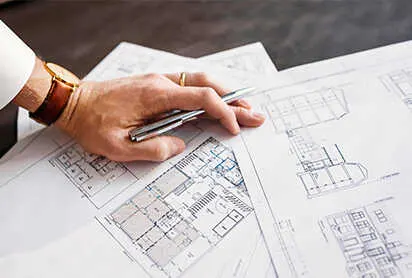 Installation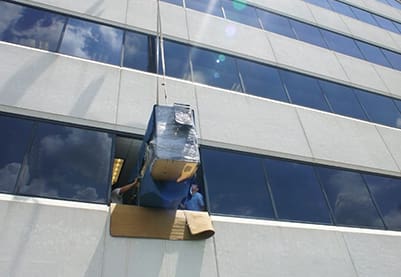 We are installation experts. We do it right—from challenging system delivery to installing the highest quality components. With Aqua Creations your future system's success is assured.
Read about our aquarium

Installation

service
Maintenance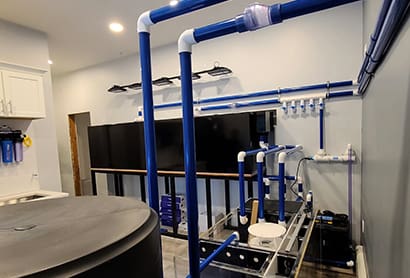 Featured Aquarium Projects
Bringing the beauty of nature into the comfort of your indoors
Oceans Landing Giant Aquarium
Delivery, placement and installation of this giant aquarium put a lot of our experience to the test, but we were up to the task with a flawlessly executed installation. The ecstatic, proud owner is fast becoming an avid aquarist.
View aquarium project
Shower Paradise
This Manasquan, NJ reef-style marine aquarium has one main panel in the shower while the other faces a walk-in-off-the-beach sitting room.
View aquarium project
Corporate Conference Room
This large built-in marine aquarium features custom coral inserts, and can be easily viewed from the lobby and the boardroom of this real estate office.
View aquarium project
What People Say
Outperforms
Professional, on time, and outperforms expectations from the first consult all the way through delivery and set up. Thank you for making my dream come true.
Shlomo 78
True Professionals
True Professionals. Jay and Sol not only are Masters at building custom aquariums but are passionate about it. They will handle your project as if they were building it for themselves.
Michael Smug
They Deliver
Aqua Creations is an amazing company. They built and installed a custom 550 gallon fish tank in the middle of our company cafeteria. The entire process was smooth and they delivered on everything they promised.
Brian Johnson
Within Budget
Aqua Creations has been on time and within budget plus superb quality on every project that we've used them for.  Looking forward to using them again in the near future.
Travis – Head Curator Jenkinson's Aquarium
Knowledgeable
I could not be happier with the experience that I've had with Aqua Creations. They are pleasant, knowledgeable and professional.
H. Bertram
Viewing Pleasure
The team at Aqua Creations has given me and my family many years of viewing pleasure. Having our reef aquarium installed and under their care was the best decision we could have made.
Dr. M. Tarlow MD, FAAD
Nice People
Not only is the work they do amazing but they are some of the nicest people that have ever done work here. As an added plus I enjoy stopping by and talking with them. Their wealth of aquatic knowledge is a great benefit for my growth as a hobbyist.
Jason Yahr
Frequently Asked Questions
The sooner we start on your aquarium design process the better. We will meet with you and examine your floor plan and space in detail and come up with a plan that will work. You cannot begin to imagine the range of options that are available only if we are involved from the start of your new construction project.
Although more limited, there are still many possibilities. You can do a free standing or peninsula fish tank with a stunning furniture surround, or, of course we can still do a built-into-the-wall system with minimum space modification. Call us and let's set up a meeting to view the space and discuss the possibilities.
We love both glass and acrylic for fish tanks. Both have their time and place. For unique shapes and oversized tall aquariums, acrylic is our go-to choice. Acrylic is also optically clear for that WYSIWYG look. For that classy 47th street window look, glass can't be beat. High-end jewelry is displayed under glass for good reason. Glass is also way more scratch resistant, although a scratch in an acrylic tank can be buffed out.
For sure! We do it all, from soup to nuts. We have an extensive aquarium service department with an amazing staff. We will create a service schedule that will work for you. We will stock your tank with amazing livestock and provide for all the systems needs so that you can sit back and enjoy the stunning beauty of your living piece of art.
Wow. Impossible to answer that one. The aquarium system options are varied, and It all depends on your space. Although marine aquariums are more exotic with amazing colors, freshwater systems, when done right, have a classy look of their own and a grace that can't be beat. They are also easier to maintain for those who are more budget minded. We have hundreds of aquarium installations of both freshwater and marine systems and all their subtypes.
Here's a list of a few:
Do not install aquarium in an area with too much ambient external daylight as it will be impossible to keep down the unsightly green algae levels.
Do not overfeed the fish. If food is falling to the substrate and not getting eaten it will decompose into ammonia. A bad thing for fish health!
Do not overstock the tank. That one extra fish can cause a system crash that will cause you to regret your decision. Be happy with success and don't attempt to overload the aquarium.
Do not buy that must have fish from a non-reputable source. That fish can come along with disease and/or parasites that will infect the whole system. We quarantine all our livestock to ensure their health before being added to a client's aquarium.
Patience! Patience! Patience! Don't stock your new tank too fast. Bacteria needs time to grow and your aquarium needs time to establish itself. So, go slow. You will get there and have a "full", thriving, breathtaking aquarium, just have patience.