Experience counts when you're building an indoor aquatic world where nature, technology and custom construction combine to form the final product. With a history dating back over eighteen years, Aqua Creations has that experience. Combine that with our integrity and focus on quality construction and you're assured an impressive aquarium system that will have clients and visitors gaping in awe.
As a passionate group of custom aquarium designers, builders and hobbyists, Aqua Creations prides itself on its leading team of professionals who help to create the smooth and seamless experience you deserve. From our initial meeting, you will have a sense of security, knowing that your aquarium project is being handled by an experienced, knowledgeable, and caring team. That feeling of security will remain for years to come as your aquatic system matures and improves with age.
At Aqua Creations our lifelong passion for building aquariums shows in every masterpiece we create. We craft our beautiful freshwater, marine, and reef aquariums in commercial and residential settings, in any size, shape and dimensions you can dream of. Please give us a call and get to know us firsthand. We promise, the passion is contagious!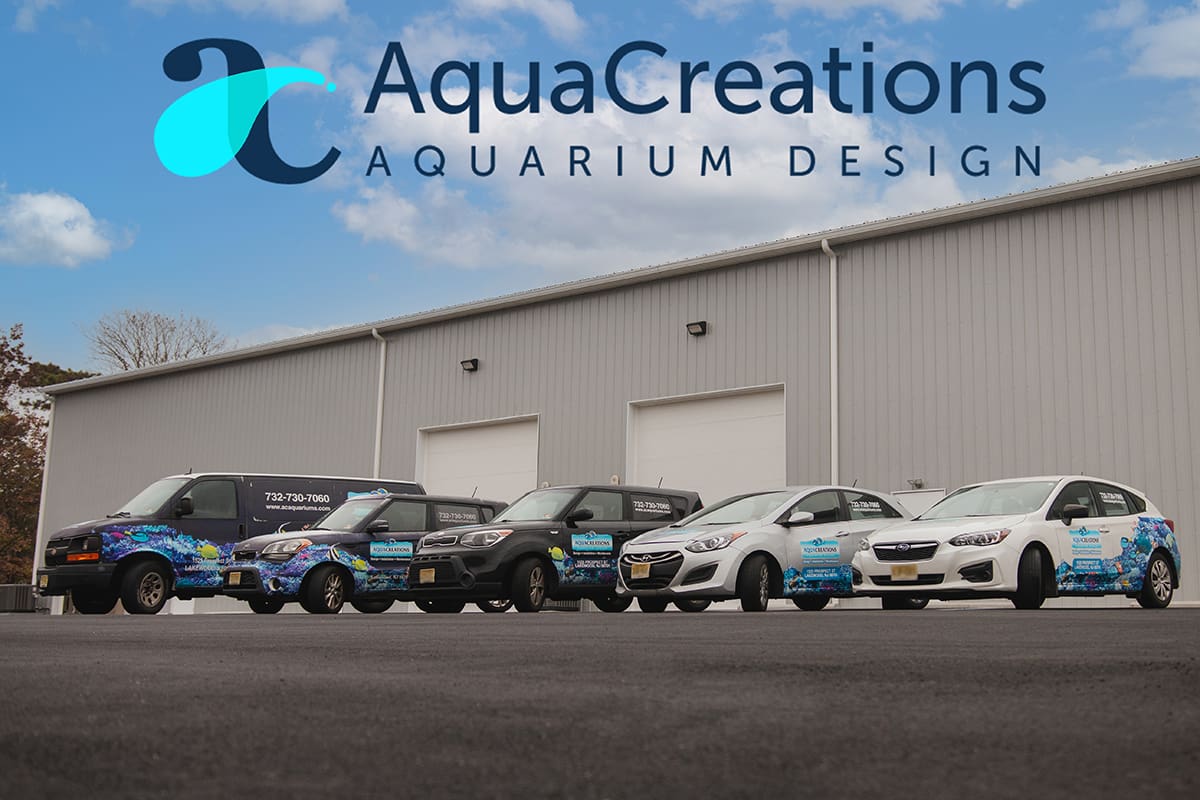 What started in 2002 as a basement home business has grown into a successful, highly regarded full service aquatic design installation and maintenance company with an impeccable reputation and a client retention rate unsurpassed in the industry.
Our success has come on the heels of our core basic values. "We Care"! We build your aquatic system as if it were our own. We don't take shortcuts and we don't cut corners on your system components. We do things the right way, and we don't stop until your one-of-a-kind custom aquarium is a true, living, thriving piece of aquatic art!
Our talented team continues to expand as we accomplish our mission of designing, building and supporting breathtaking aquariums to support our ever-growing base of customers across New York, New Jersey and Pennsylvania.
Working together, let us continue to bring the beauty of nature into the comfort of your indoors. Aquariums are soothing, always changing never boring—"Living Art" that draws young and old into their depths.