We are the experts at smooth, integrated installation of all sizes, and in all situations. We are professional and truly compulsive about not disturbing your existing space. At the conclusion of an Aqua Creations installation, other than your new amazing aquatic system, you will not be able to tell we were there. We also do as much preparation as possible at our warehouse, minimizing onsite location install time.
The aquarium life support system plumbing and equipment is installed with pride. It is designed for ease of maintainability and ultimate quality results. Clients are always amazed and pleased at the detail and neatness of an Aqua Creations install.
The right equipment for the job makes all the difference. We come prepared with lift tables, genie lifts, lulls and scissor lifts appropriate for the installation. Our extensive experience shows. We've done it all, and a challenge will not deter us. Give us a call and put us to the test when we say, "If you can dream it, we can build it".
All our water on marine systems is pure H2O mixed with the proper marine salt and trace elements. So, how do we do it on large systems? We bring temporary large water vats to facilitate the original system fill. When the aquarium is filled and running, we remove the vats and leave behind the unit used for the long-term water processing system.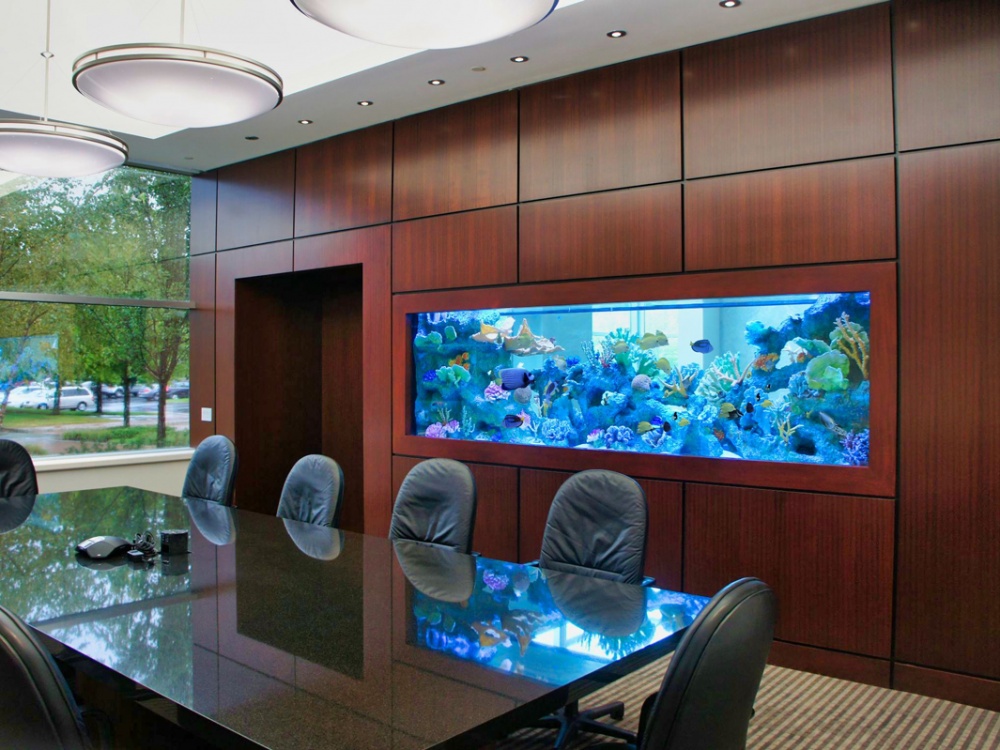 The décor and substrate are installed with a very nuanced eye towards an artful presentation. We take our time to get the right look for the system and space. Our approach to the décor presentation stage can sometimes take longer than any of the other installation phases. The decor is what is seen first for years to come. Its importance cannot be understated.